Hummer 15,000 mAh, 800A H1: Military Grade Power Bank Jump Starter
Powerful jump starter that can be used up to 20 times per charge. High capacity 15,000mAH powerbank, too. An essential for travellers and outdoor enthusiasts.

GET YOUR ENGINE RUNNIN G AGAIN WITHIN SECONDS
The Hummer H1 is a powerful 800A / 12V portable jump starter, capable of jump starting the dead battery of large 7L petrol or diesel vehicles - even jet skis and speed boats. It can be used as a jump starter for up to 20 times on a single charge!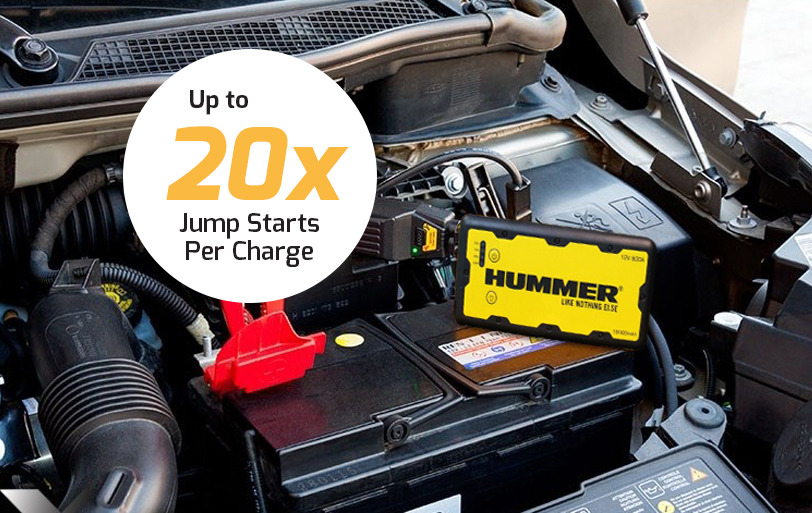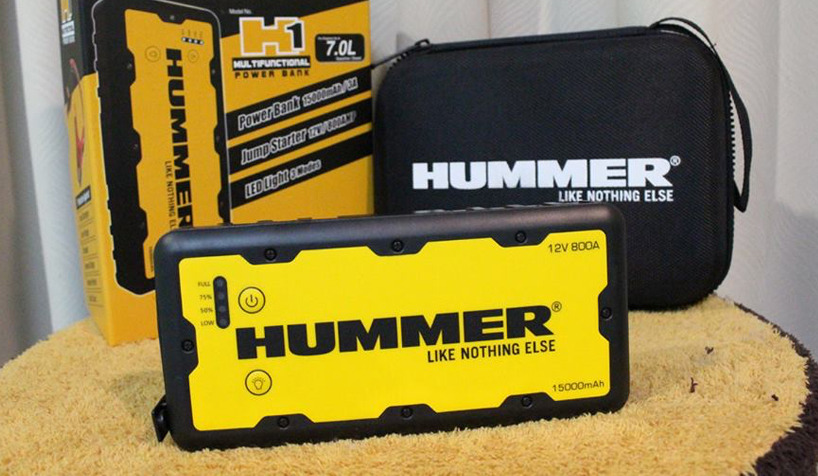 15,000 MAH CAPACITY - FAST CHARGING WHENEVER YOU NEED IT
Supercharge your portable electronic devices on the go. With the Hummer H1, it'll take just 1 hour to fully charge your smartphone! Plus, you can use the 12V output cigarette lighter connector adaptor provided to power up any 12V electrical devices such as your vacuum cleaner, air compressor, tyre inflator, waxer or polisher. Perfect when you're out on the road, or just to power up your equipment without messy extension cables.

YOUR LIGHT IN SHINING ARMOR
Use as a flashlight during times of emergency. The Hummer H1 Jump Starter and Power Bank features 3 modes including SOS signal and emergency strobe LED lights. The LED lights are bright enough to use even in the darkest of days.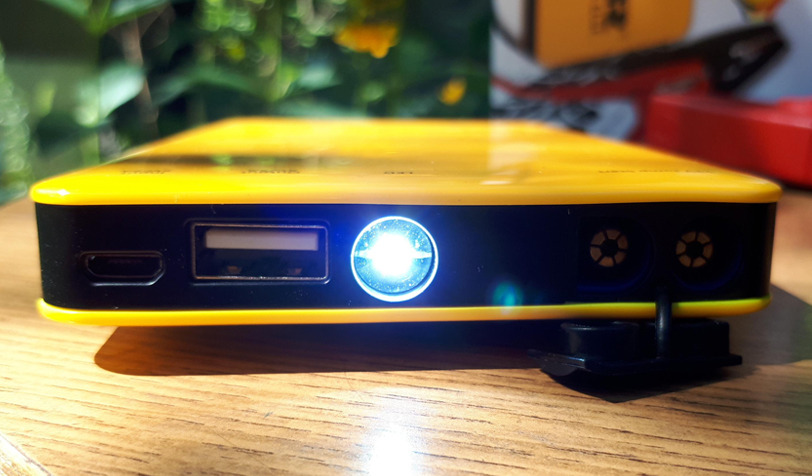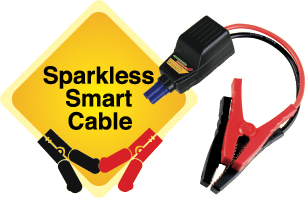 MILITARY GRADE SPARK-LESS PROTECTION SYSTEM
Use the Hummer H1 Jump Starter without worries thanks to its military grade sparkless protection system, which protects against over discharge, over voltage, overheat, reverse charge, reverse polarity and short circuits.
Rugged, Robust, High Performance
Modelled on Hummer's robust and rugged style, Hummer H1 Jump Starter Power Bank inherit Hummer's pedigree of multi-functionality, a common feature of military vehicles. Equipped with a built-in illuminating system, they can power a wide range of digital products, manifesting Hummer's supremacy in the field of automobile.
| | |
| --- | --- |
| MODEL NO. | HUM-H1 |
| BATTERY CAPACITY | 15000mAh/55.5Wh |
| BATTERY TYPE | Lithium-ion |
| BATTERY LIFE CYCLE | 1000+ |
| BATTERY STANDBY TIME | Up to 9-12 months |
| JUMP START CURRENT | 12V/400A~800A |
| USB OUTPUT | 5V / 2.1A;5V /1.1A |
| OUTPUT | 12V/10A |
| INPUT | 14V/1A |
| OPERATING TEMPERATURE | -20℃ to 60℃ |
| DIMENSIONS | 18.3 x 8.4 x 3.1 cm |
| WEIGHT | 0.59 kg |