Hummer 6,000 mAh, 300A H3: Military Grade Power Bank Jump Starter
Compact and lightweight, the Hummer H3 is perfect as a powerbank for day-to-day use and as an emergency jump starter for regular vehicles.

GET YOUR ENGINE RUNNING AGAIN WITHIN SECONDS
Looking for a reliable jump starter to bring on that road trip with you? Look no further with the Hummer H3's Jump Starter and Power Bank. Resurrect dead batteries of 3.5L petrol or 2.0L diesel engine vehicles - that's anywhere from a car to a jet ski! This is the world's smallest and thinnest jump starter that can be used for up to 10 times in one go. It's light at only 210g, it's budget-friendly, but it's definitely more than meets the eye!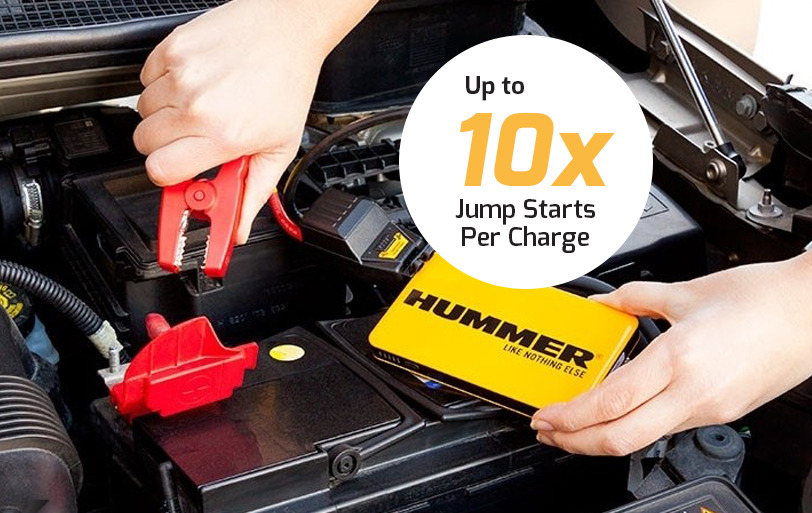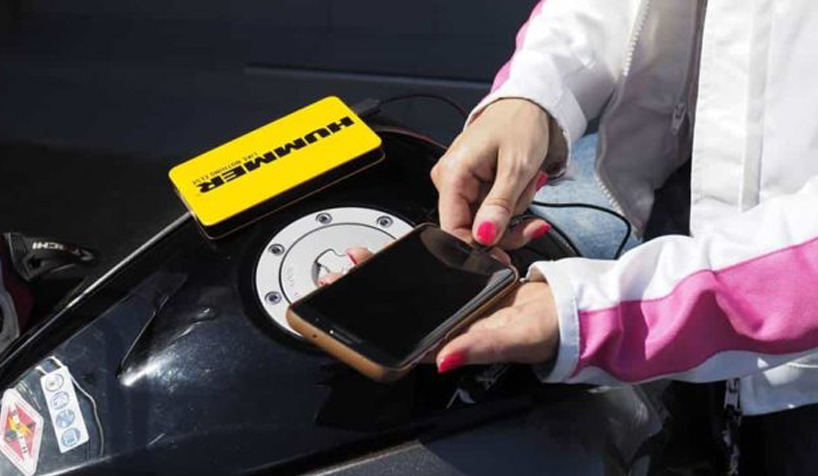 6,000 MAH CAPACITY - FAST CHARGING WHENEVER YOU NEED I
Imagine getting stranded on that road trip! Fortunately, the H3 Jump Starter and Powerbank can power up at least two* phones, simultaneously, in one single charge. Complete a full charge of your smartphone in just an hour with its 6000 mAh and 2A/5V output capacity. Take advantage of its 12V output cigarette lighter to power up all brands of electrical devices such as a vacuum cleaner and air compressor. This gadget is designed just for you! 
*Based on a Samsung S8 battery capacity.

YOUR LIGHT IN SHINING ARMOR
It's a torch that doesn't burn but can light up the darkest of areas. The H3 Jump Starter and Powerbank has three modes you can use whatever the situation is: use it as a flashlight, an SOS signal, and as an emergency strobe lights.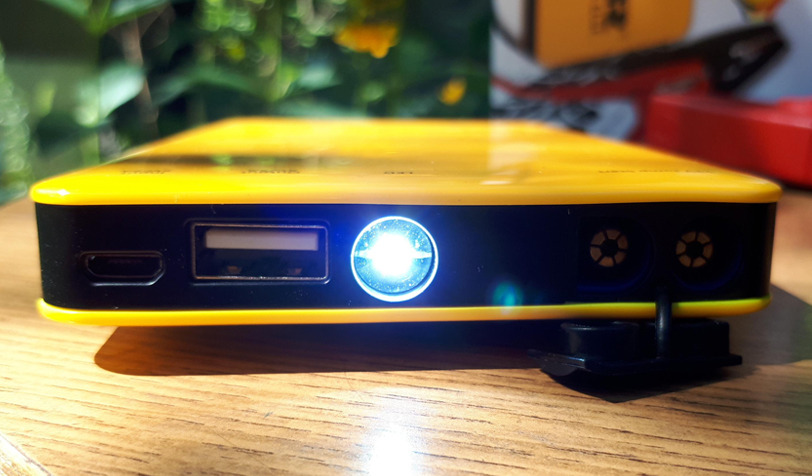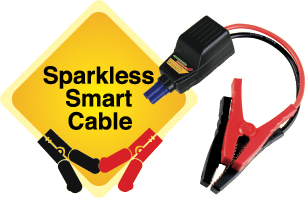 MILITARY GRADE SPARK-LESS PROTECTION SYSTEM
Use the Hummer H3 Jump Starter without worries thanks to its military grade sparkless protection system, which protects against over discharge, over voltage, overheat, reverse charge, reverse polarity and short circuits.
Rugged, Robust, High Performance
Modelled on Hummer's robust and rugged style, Hummer H3 Jump Starter Power Bank inherit Hummer's pedigree of multi-functionality, a common feature of military vehicles. Equipped with a built-in illuminating system, they can power a wide range of digital products, manifesting Hummer's supremacy in the field of automobile.
| | |
| --- | --- |
| MODEL NO. | HUM-H3 |
| BATTERY CAPACITY | 6000mAh (22.2Wh) |
| BATTERY TYPE | Lithium-ion |
| BATTERY LIFE CYCLE | 1000+ |
| BATTERY STANDBY TIME | Up to 6 months |
| JUMP START CURRENT | 12V/150A~300A |
| USB OUTPUT | 5V / 2A |
| OUTPUT | 5V / 2A |
| INPUT | 5V / 2A |
| OPERATING TEMPERATURE | -20℃ to 60℃ |
| DIMENSIONS | 13.5 x 7.9 x 1.5 cm |
| WEIGHT | 0.227 kg |